Nope. Not here at Z3ro-G limo. Yes we have a charging station for the Tesla but no, it's not powered by burning coal.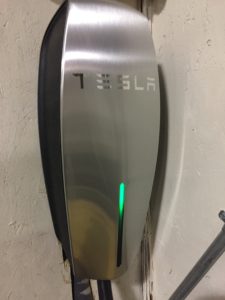 Here's a picture of the fabulous crew from Sunsense Solar  installing more solar panels on the roof in 2016  . We've been solar since 2009 but with the Tesla it was time to add a few more panels.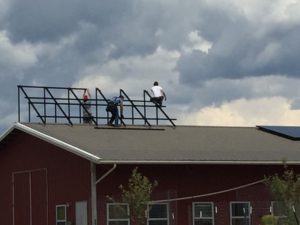 You can see a few of the original panels to the right on the roof. Those are great during the summer but during the winter clearing snow off the panels isn't that much fun so the new panels are mounted at an angle to take advantage of the sun in winter.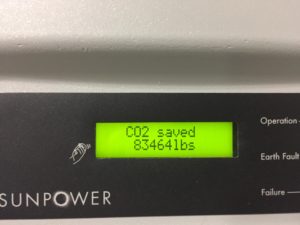 Oh, so close to 1 million… soooooo close…..