These guys now how to POW!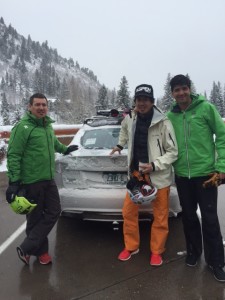 I picked them up in front of Victoria's on Christmas morning with skis and coffee in hand.
Those lovely fat powder skis went on the ski rack and off we went to Highlands. Hope you had some great laps on the bowl guys!
Here's a quick 2015  youtube of Highlands Bowl (pretty close to conditions yesterday).
Take an Uber Tesla to Highlands and shred with style.