I was creeping along in morning traffic and what did I see pop up on my Tesla navigation? A new supercharger station… in Aspen …. so of course I had to go right over and check it out.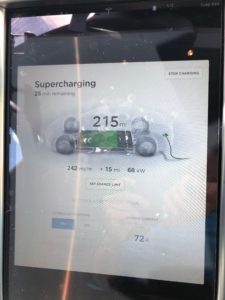 Yes that does say 242 miles per hour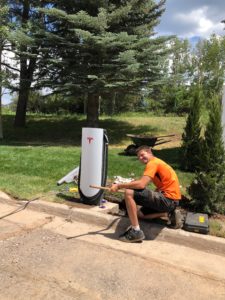 This is Josh who works for the Inn at Aspen he's doing the finishing touches on the install.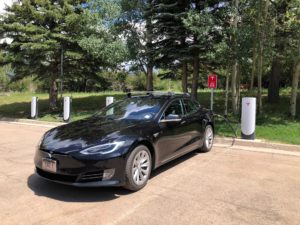 This is a lovely spot in the East parking lot of the Inn at Aspen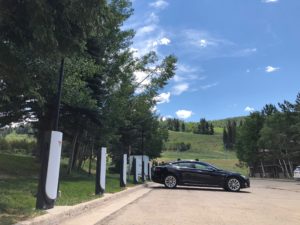 It's located at the base of Buttermilk where they hold the Xgames… and where Home Team serves up some tasty BBQ sports bar fare…