Z3ro-G Limo has been serving Aspen and the Roaring Fork Valley since 2015.

We started out with a used 2013 model S 85 on UberX .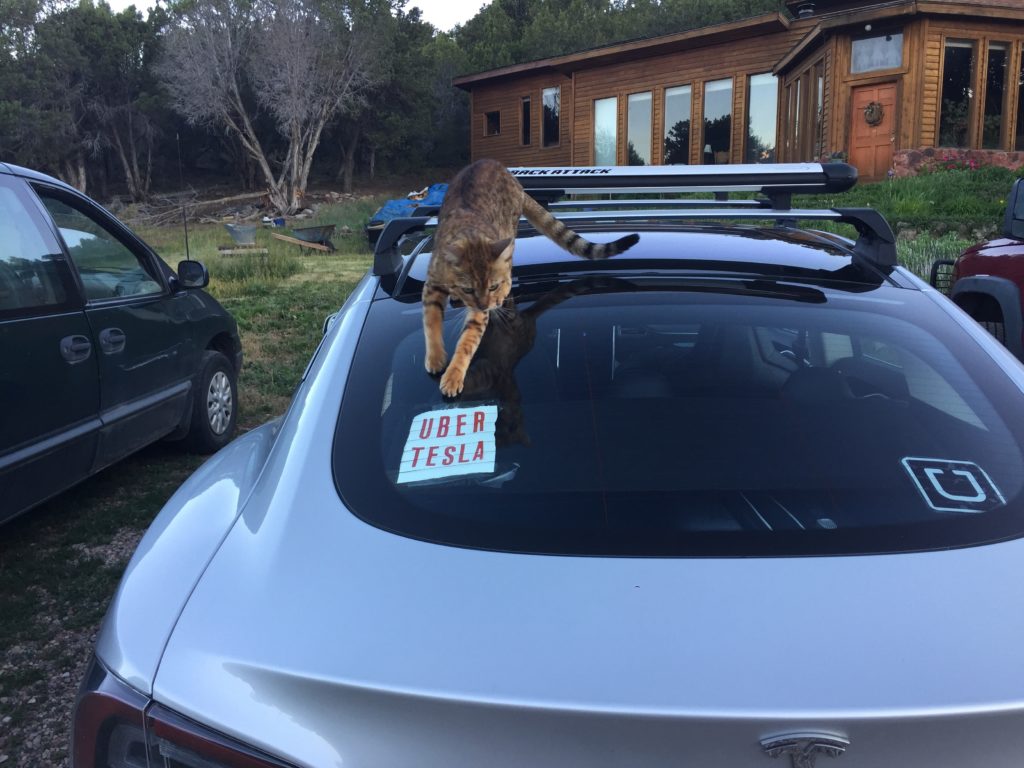 As you can see even then we were pet friendly…
In 2016 we traded in the rear wheel drive for a black all wheel drive Model S 90 KW battery with luxury interior  and Auto Pilot 1. It's still the same ski rack.
Model S 90D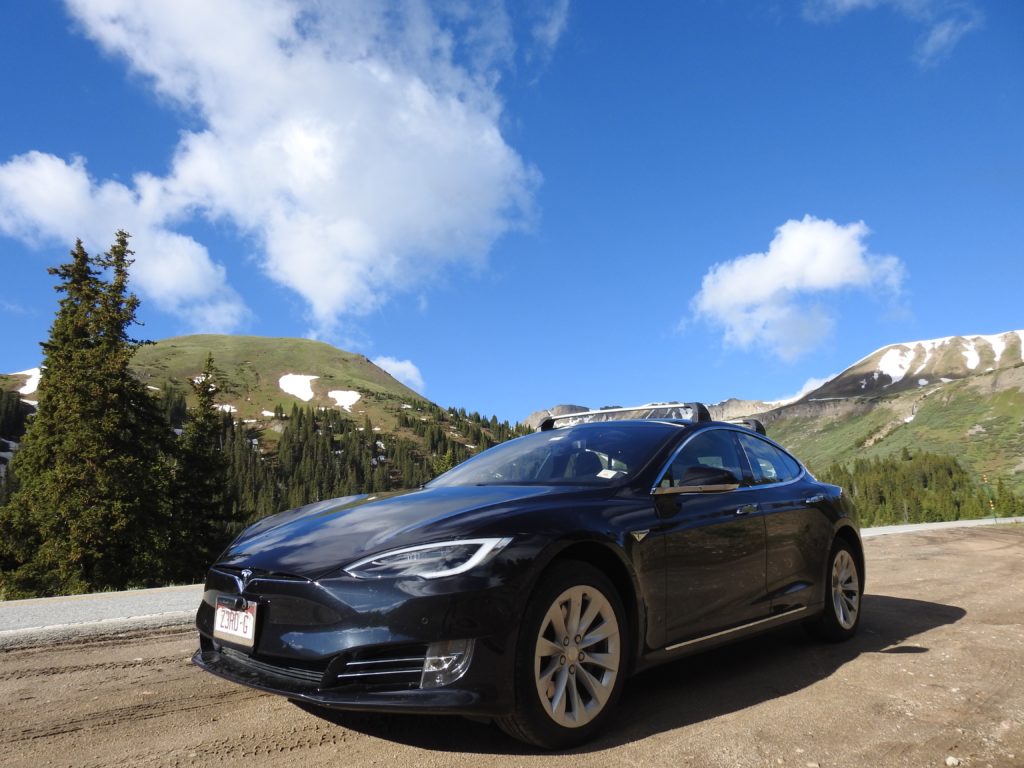 As the owner of z3ro-G limo I can assure you of professional attention to detail combined with a long time local's knowledge of the area. Ride in silent comfort while charging from the USB ports or be regaled with stories of Aspen from the Silver Boom to the present day.
Climate Limousine (DBA Z3RO-G LImo) was the first PUC Tesla limousine tag on the Western Slope. Getting the Limo tag on a Tesla is it's own story which includes several Yossarianesque twists.
Now you have a choice, call on the UberBlack app or reserve your private limousine ahead of time by texting 1-970-948-0650 or emailing rides@z3ro-g-limo.com
No Uber or Lyft rides during Off Season. When the lifts are closed (Spring and Fall)  rides are by appointment only.
Some rider comments:
"Super quick and super professional" August 2017
"Tesla should pay her a commission! Very knowledgeable about Tesla and pleasant to talk to" July 2017
"Everything went as well as it could despite snow and traffic. Driver is a very kind and warm hearted person in difficult conditions" January 2017
"Really the best of the best. Ziska sets a high bar in every category. Thank you!" August 2016
"The best!" June 2016
"My Family and I thoroughly enjoyed our ride with Ziska. She was extremely friendly, prompt and accommodating. She was also very informative as to the area of Aspen and was able to offer wonderful suggestions of activities and restaurants in the area, which we truly appreciated. Thanks!!!" March 2016
"What a fantastic driver!" January 2016
"So sweet and great car!" January 2016
Press:
Glenwood Springs Post Independent