It only took 3 years.
A Tesla is a luxury limousine per the new rule.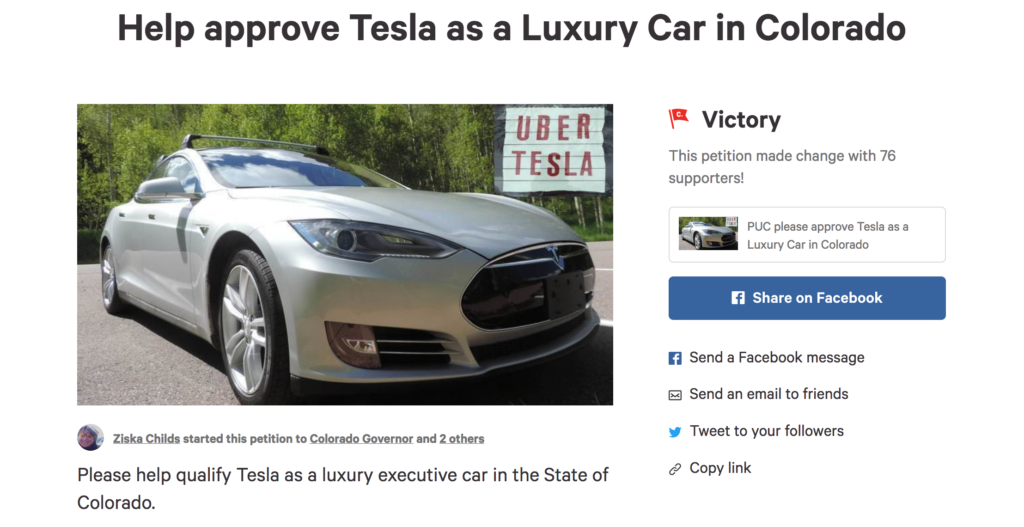 6305. Luxury Limousine.
….
(II) executive car, which is a Motor Vehicle that has four doors and is:
(A) a sedan, crossover, or sport utility vehicle manufactured by: Acura, Audi, Bentley, BMW, Cadillac, Ferrari, Infiniti, Jaguar, Land Rover, Lexus, Lincoln, Maserati, Mercedes-Benz, Porsche, Rolls Royce, Tesla, or Volvo
A Big thank you to all those Tesla and Z3RO-G supporters out there.