I was a bit worried about driving a Tesla in an area with a lot of wildlife.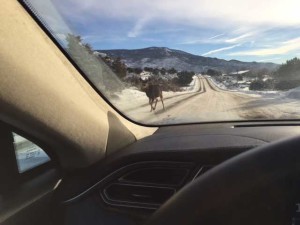 What would happen when there was no engine noise or odor  to announce the arrival of a gasoline powered vehicle?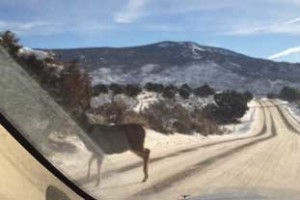 Apparently….. nothing.
The majority of animals have stopped- looked up- and walked on. Maybe they can sense the 800 lbs of batteries in the car. Maybe the minimal noise the Tesla makes is something which inspires curiosity instead of a flight response. I have no idea. All I know is that the wildlife reaction so far is to stop, look, and then walk away…. with the exception of that fox who ran in front of the car at the Castle Creek bridge… fast fox… excellent Tesla brakes… run foxy run.